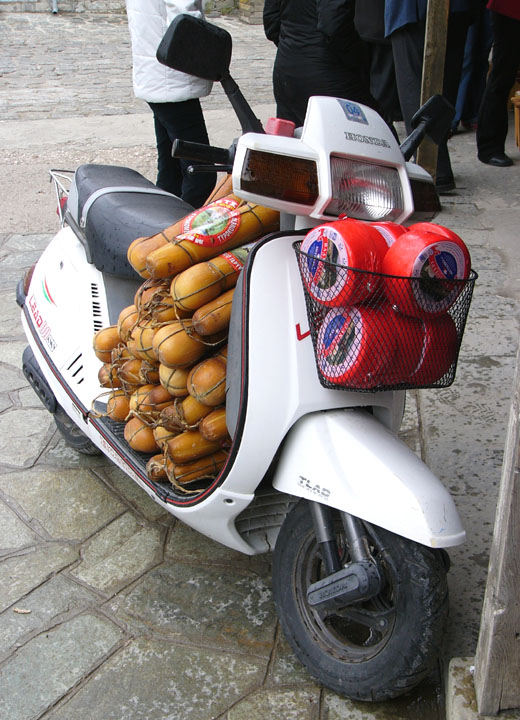 Cheese Delivery Service
Nestled in a small valley in the mountains, about half way between Trikala and Ionnina, hides a small village called Metsovo. The village is built on the sides of the slopes with beautiful views of the Pindos Mountains all around. The streets are very steep with narrow stairs between the streets. Metsovo is famous for a special kind of smoked cheese called Metsovo. There are also 2 monasteries, a central square with shops, church, clock tower, cafes and tavernas. We bought some cheese and delicious hot olive bread from a bakery. We couldn't convince Stephen to try the celery pie though.
Narrow, steep streets
Beautiful views of the Pindos Mountains
Celery Pie?!?
Mmm - good smells